---
Gordon H. Edwards
Owner/Director Operations
(Gordy and Greg instructing USMC SUV offroad modules)
Since 1989 Gordon has been the primary instructor, partner and later sole owner of Safehouse Security Training. He has been responsible for many innovations in Evasive Driver training involving specially built vehicles for Contact Driving (Defensive and Offensive PIT Maneuvers) and Strategic Ramming (using your vehicle as a weapon) and revolutionary purpose built kinetic vehicular ranges for the U.S. Marine Corps. Gordon has developed the techniques and curriculum of instruction for Safehouse Evasive Driving modules from basic to advanced security transportation. He designed and developed the Safehouse Executive Protection Driving Course including Convoy/Motorcade Driving modules, which is now utilized by almost all government and law enforcement driver training programs.
In the course of 20 plus years has trained several thousand professional drivers, including U.S. military personnel, foreign military personnel, executive protection specialists, security chauffeurs and bodyguards, along with many executives and their family members in the United States and Latin America.
Gordon has participated and trained with U.S. Army Special Forces Tactical Driving Details and managed unique transportation security programs for the U.S. Marine Corps. Over his more than 26 year career in Evasive Driving instruction he has setup and coordinated hundreds of security training sessions at the Safehouse training facility in Arizona, around the United States and internationally. Courses have ranged from twelve students per class to large special contract courses of up to 1,200 students.
Gordon brought twenty five years of experience in wide variety of performance vehicles to the Evasive Driving field, including drag racing, stock car racing, off road racing, rally cars and stunt driving. His specialty has been open wheel (Midget and Sprint) cars. Licensed by U.S.A.C. in 1982 and the F.I.A in 1987 he competed on the U.S.A.C. Open Wheel circuit for nine years. He also competed in the Pikes Peak Hill Climb Rally - Champ Car division, three successful times with Rookie of the Year honors in 1987.
---
Jeffrey L. Miller
Director of Training
Fourteen years U.S. Army Special Forces, specialist in intelligence and counter intelligence. Served in various capacities on operational detachments ("A" teams) and on staffs, including classified national security work. company and battalion Final posting Counterintelligence Section, Military Intelligence as NCOIC of the Company, 10th Special Group (Airborne). Founder and president of Forces Security Operations Consultants over 130 law enforcement special which trained weapons and tactics (SWAT) teams in counter terrorism and hostage rescue as sub-contractor International Association of Chiefs of Police. Vice President to the of Marketing for Corporation, a manufacturer of electronic surveillance Trac-Tel and intelligence equipment. Performed personal protection duties for gathering dignitaries and celebrities, trained the executive protection staffs of Mexico's largest corporations and wealthiest individuals.
---
Alan Mullin US Army SFG
Instructor / Supervisor
A 22-year veteran of the U.S. Army with 18 years of service in Special Forces. He has had significant operational deployments to the Middle East and Balkans and has achieved numerous awards for distinguished service, including the Bronze Star and Combat Infantryman's Badge. Mr. Mullen is an experienced trainer, providing expertise in technical and physical surveillance and guidance for combat operations, such as Convoy Operations, Close Quarter Battle, and Advanced Marksmanship. His educational background includes a B.S. in Sociology from University of the State of New York, advanced proficiency in German, and completion of the Special Forces Qualification Course as the Honor Graduate.
---
Twenty years with U.S. Army Special Forces, retired at the rank of Master Sergeant with specialties in communications, weapons and operations. Three years in Vietnam with "A" Detachments as well as in Special Projects. Four Years specializing in Euro-terrorism in West Berlin, trained the SEK Special Police. Ran training course for the British SAS in Upper Hereford, England. Performed undercover investigations for the office of the Massachusetts Attorney General and worked on defensive technology development with the Boston Police Department. Trained the Special Operations Group of the Norwegian Home Guard. Participated in executive protection and special weapons and tactics seminars and classes with Security Operations Consultants. One of only thirteen 7th Degree Black Belts recognized by the International Kenpo Karate Association. Speaks conversational German and has a working knowledge of Turkish, Norwegian and Tagalog.
---
Kevin B. McDonald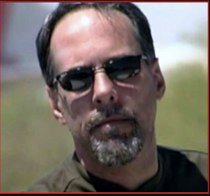 Instructor / Cyber Security consultant
Kevin B. McDonald is Executive Vice President and Director of Compliance Practices at Alvaka Networks, a 30 year strong network services and security firm in Irvine California. He is also Chairman of the Orange County Sheriff/Coroner's Community Technology Advisory Council (C.T.A.C), Chairman of the Board for Orange County Crime Stoppers, a member of the Crime Survivors' Council and The High Tech Crimes Consortium. He is a trusted technology and security expert and public policy advisor to some of America's most influential people and organizations. He serves as a senior advisor to corporate executives, federal and state legislators, law enforcement, high worth individuals, charitable boards, abuse prevention professionals and organizations, municipalities and businesses. He is a highly sought after consultant, writer, presenter and trainer. McDonald consults on the issues surrounding personal, physical and logical security, regulatory compliance, advanced technology and organizational development. McDonald has written for and/or been interviewed in dozens of national publications and television, radio and digital outlets such as CBS, Men's Health, CRN, CIO Insights, eWeek, Information Week, Information Security, Search Security, Network World, Computer World, and The Los Angeles Times. He is the author of the fiction novel, Practically Invisible and is the producer and a television Journalist with EyeOn Productions where he produces and hosts FACETS Television and EyeOn Business, weekly shows on Time Warner and the Internet. McDonald is also a Martial Arts "Masters' Hall of Fame" 2010 Inductee.
---
Nick
Tactical Training Specialist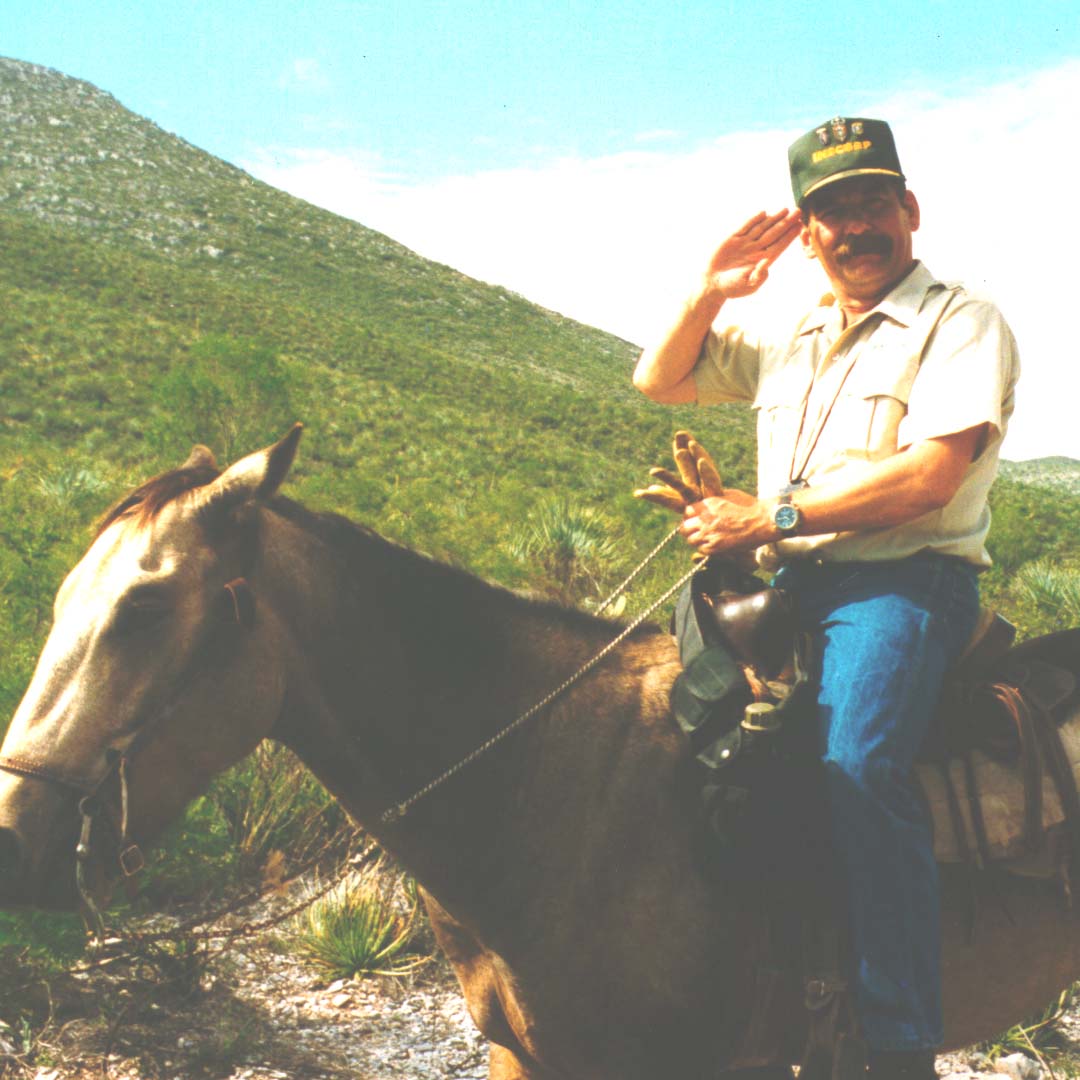 Sixteen Years U.S. Army Special Forces, specialist in weapons, demolitions and intelligence. Highly decorated during four tours of duty with Special Projects in the Republic of Vietnam and during subsequent National Security Operations. Six years combating European terrorism in West Berlin - trained and interfaced with the German GSG-9, British SAS and other counter-terrorist organizations from around the world. Served as primary weapons and marksmanship instructor at both SWAT team and V.I.P. Protection seminars and courses. Speaks English, German and Hungarian. (pictured during counter-guerrilla training in Mexico in).
---
Unarmed Self Defense Supervisor
Over thirty-five years of experience in Martial Arts as both a competitor and instructor. Current ranking Grand Master of American Kenpo Karate. President and founder of the Forum for American Kenpo. Past President of the International Kenpo Karate Association, organized and directed the International Karate Championships in Long Beach, California. Has conducted Martial Arts training courses, seminars and demonstrations all over the United States and Latin America. Four years as personal bodyguard to Elvis Presley, lived at Graceland and traveled with Elvis on concert tours and public appearances. Resposible for advanced work, liaison with local law enforcement and crowd control in addition to personal protection while Elvis was on stage or in transit. Served with the U.S. Air Force as an intelligence specialist.
---
Dr. Alan F. Farrell
Weapons and Tactics - Curriculum Development
Twenty-four years U.S. Army Special Forces, four years active and twenty years reserve, retired with the rank of Sergeant Major. Two years with special projects, 5th Special Forces Group, Vietnam. B.A. Cum Laude and Phi Beta Kappa from Trinity College, Hartford, CT in 1966, M.A. in French and another in German and a Ph.D. in French Literature from Tufts University, Medford, Mass. Foreign study with Universite de Paris, Institut Catholique de Paris, Institut d' Etudes Europennes, Instituto Filogia Hispanics de Mexico and Shiller College, Heidelberg, FRG. Has taught at the U.S. Military Academy at West Point and taught ROTC in Spanish in the Caribbean Basin. Currently holds the rank of Colonel in the Virginia National Guard and serves as Deputy Superintendent of the Virginia Military Institute. Speaks fluent Spanish, French and German, and is conversant in several other languages.
---
The individuals listed above constitute the primary training cadre, they are often augmented by additional personnel with similar qualifications, selected from SafeHouse files.

En Español / Links|

---
---
Send mail to info1@safehouse.com with questions or comments about this web site.
Copyright © 1997 SafeHouse Security
Last modified: May 04, 2016